!........by Steve Scatchard .............> <!........modified 03/16/07 at 12:43pm............> <!........soft4.html has been eliminated..........>

<!img src="flag.jpg" border="2">

National Sandlot Association of America

Glendale, California, USA

Since 1960

Current Jib and History On-line
Updated June 2020

<!===========HackNotice goes in here.=======================> <!body bgcolor="#BFE2F9"> <!==========================================================>

Playing continuously since 1960, the NSAA had to truncate its historic 55th Slow Pitch Softball season on May 28th, 2014. This due to field non-availability and a general lack of players. Unfortunately, these trends have carried thru to this day so it really does look like the implausible 55 year run of the league is finally over.

During the last half-century, the league used 16 different facilities (school grounds and parks) in the greater Glendale, La Crescenta, La Canada and Burbank areas and sported a roster of 200 different guys and gals who had played at least 10 evenings in their careers. Hundreds more played less than that. Two "pick-up" games were played each night with those on hand, with 30 nights comprising a season. Wins-losses and batting stats were kept for each individual and printed weekly. At season's end, an NSAA ballcap was presented to the player with the best won-lost record amongst those who made 2/3 of the games or more. The season ran from mid-April thru early August and was followed immediately by the infamous Del Mar junket.

WHO COULD PLAY?


We really didn't require a certain age or size as much as "Could the kid play ball and take care of himself on the field?" We were looking for people who know the fundamentals of the game and not people asleep on the field or playing "grab-ass". Great softball skills per se, however, were not mandatory. We liked "White Chips" (lowest skilled) players just as much as we liked "Gold Chips". (Well, almost). If you were looking for a serious, ultra-competitive brand of softball, this league was probably not for you.
---
PIC-O-THE-WEEK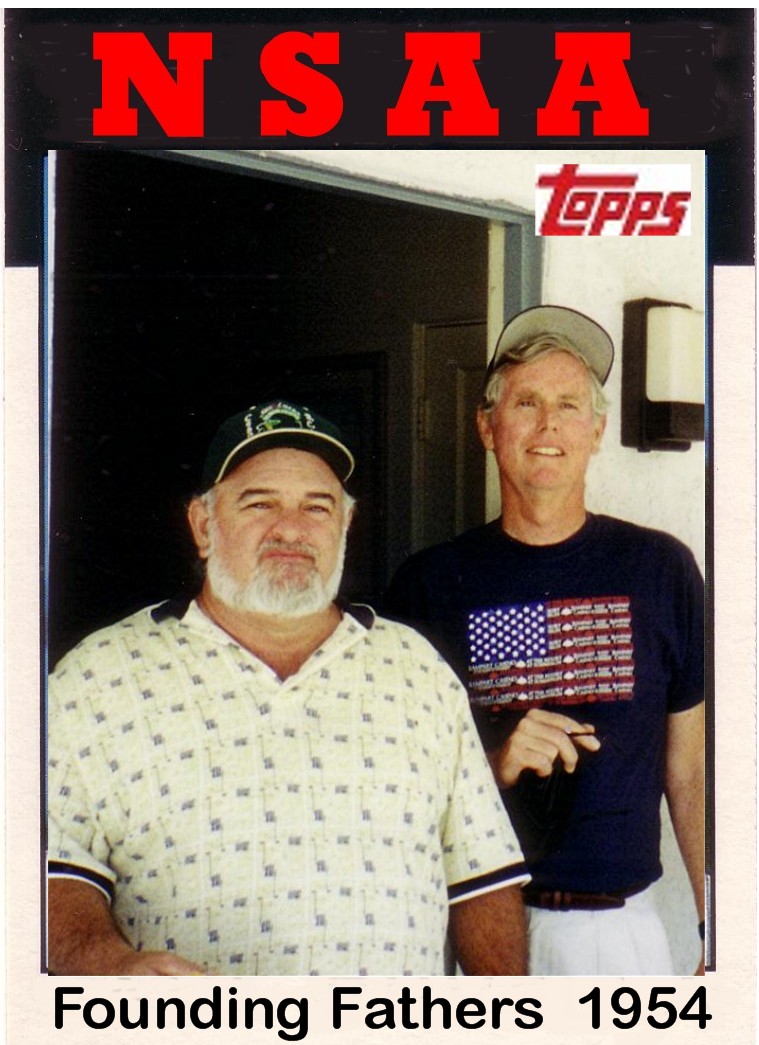 All-time MVP and Founding Father, Dave P is now home from his 6-month hospital battle with a bacteria attack.
Del Mar Reunion Junket 2016


<!Old links>